The Shrine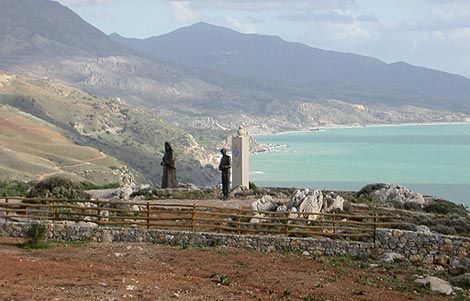 The Preveli Memorial was officially founded on May 18th, 2001 and unveiled on May 25th, 2002.
The Architect Chryssoula Stavrianoudaki designed the Memorial which was constructed by local technicians. Mrs Stavrianoudaki made the sculptures too.
The land used for the memorial is an open and flat site, high above the beach on the road to Preveli Monastery, and 1,8 kms from the monastery itself.

The construction was implemented on an area of 2000 m2 plottage, on 4 levels, and followed the natural bas relief of the ground. Plaques and stones used are from the area to be in keeping with the environment.