MEMORIAL INAUGURATION CEREMONY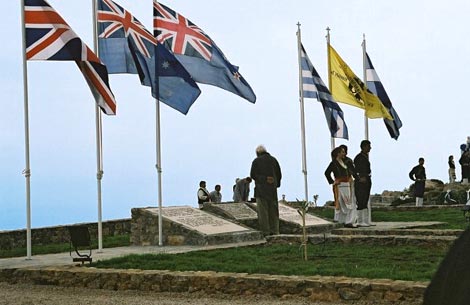 The Memorial was inaugurated on May 25th, 2002, on an official ceremony which was organized by the Holy Monastery of Preveli and the Local Authorities. The project was officially blessed by Bishop of Lambis & Sfakion Eirinaios, who has been assisted by the brotherhood of the Monastery.
The ceremony was attended by members of the Greek and European Parliaments, by top officials of the governments of Australia, New Zealand and UK, veterans, as well as by many visitors and locals.
A group of musicians of the area sung and played music especially made for this event.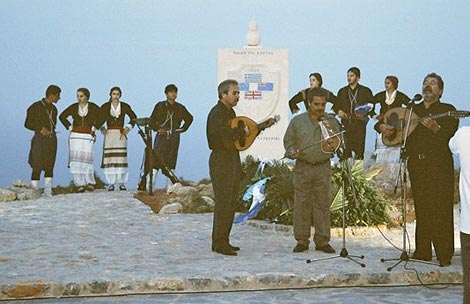 Outside the monastery speeches followed. A group played Cretan music, while young men and women dressed with traditional costumes were dancing.
The ceremony was completed with reception inside the monastery.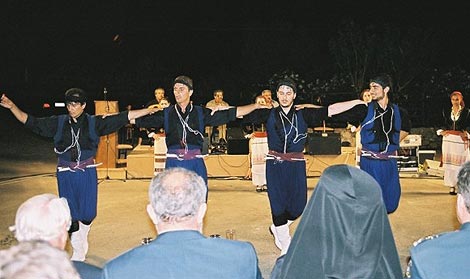 More photos from the memorial inauguration ceremony can be found at the image gallery page.